Howdy do there!
Yeah, I know, I know, I've been quiet for a while. Life grabbed me and shook me and threw my world into dizzying, spinning spirals. This post will outline everything that's happened, and update you for my plans in the future.
For starters, I've been on an exercise/eating regimen. It started with me dropping my soda habit at the end of Feburary, and, within 7 weeks, dropped 18.5 pounds and gone down almost two pants sizes. Talk about an image change, huh?
About those Affirmations… Working on supplying those in an alternative way. That's all I can say now. But, you will be getting a lot of them. A VERY BIG lot of them.
At the end of March, I returned for the annual Smoky Mountain Writer's retreat, a small, week-long getaway with about 20 author friends filled with intensive writing sessions every day, reading segments afterward, and alcohol. Lots and lots of it. No worries though, no alcohol for me. Or, at least other than a small milliliter of pineapple moonshine in a mouthwash cup. Which, for alcohol, was really good.
I pushed myself so hard I was almost in a deep breathing fetal position by the end. But, I ended up writing 36,000 words on a brand new WIP within six days. The view was gorgeous as well, overlooking a chasm deep in the Smoky Mountains of Gatlinburg, Tennessee. I also went for a 3 mile hike up and down steep inclines on my free day (so hot and out of breath by the end).  My mentors (yes, Tee and Pip were there also. They were the ones that forced me to go last year. I regret nothing at this point) went with two other Smokies (Katie Bryski and Hugh O'Donnell) to the Titanic museum, which apparently was a blast!
We all had an amazing time, and the first day we were all home and back to reality and day jobs, Alex White (amazing cover photographer/designer, check him out if you want a personally photographed cover), who is the organizer, coordinator, and resident leading bad@ss, had already picked tentative dates for next year's retreat. At the same cabin. That had a hot tub AND a giant Jacuzzi. Yeah, it's that cool.
Anyway, got to hang with tons of old friends and make lasting new ones. And, to me, they're not just friends anymore. They're family.
I've booked plane tickets for me and my boyfriend to go to Las Vegas and Arizona next month to see his mother, who he hasn't seen in over two years. I've got a surprise in store for him, which he's knows I have one in store, but doesn't know all of it. I'm excited to do this, and he won't know until we get on our plane in Chicago. Can't wait for his reaction.
In other news, I know I've mentioned this briefly in other posts, but I am going to be an author guest at this year's Ravencon, a fantasy, sci-fi, and horror convention. This year is the first year being located in Williamsburg, Virginia, at the newer Doubletree. I've got my panel listings, though I looked it up on my own at the con's website, which is www.ravencon.com, in case you want to explore the other stuff happening::
Friday, April 29th
10:00 PM – How to Self-Publish on a Budget // Moderator: Alex Matsuo
Saturday, April 30th
10:00 AM – Self-Publishing Doesn't Mean Solo Publishing // Moderator: ME; Other panelists: Doc Coleman, GB MacRae, Alex Matsuo
3:00 PM – Writing a Strong Teen Protagonist // Moderator: Bill Blume; Other panelists: Charity Ayres, Darin Kennedy
6:00 PM – "Kill Your Darlings" // Moderator: ME; Other panelists: Bill Blume, Will McIntosh, D. Alexander Ward
Yes, you're seeing correctly. The first-time author guest and fairly-new-to-publishing-world author with social anxiety has to moderate TWO panels.
*Deep breaths*
Just have to keep telling myself I can do this.
I can do this.
… I can do this, right?
I sure hope so.
Anyway, I hope to be updating this blog with posts about each of the panels I'm on, as well as some of the panels I will be sitting in the audience at. If you'd rather see it live or recorded as video, like my author page on Facebook (link). I am planning to Facebook Live parts of the convention, so you guys can keep up with the action.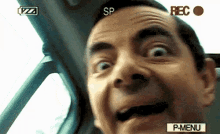 Did I forget anything? No, don't think so. Wait… Right, right. There will be big news hitting the blog soon, hopefully by the beginning of June. Stay tuned, and, if you want to have advanced preparation, go to the "My Works" tab here on Terrara Vikos, and download/purchase the stories and/or prequel. For future reference, the stories go in time order (#1-4), ending (so far) with The Protektor's Reality prequel novel.
Wish me luck, guys! I'll be sure to keep you posted.
Keep Faith, everybody!