Recently, I've been thinking.
"A dangerous pastime-"
"I know." #DisneyReference
Unlike Gaston, we are NOT idiots, and know the values of thinking about things.
And BOY, have I been thinking!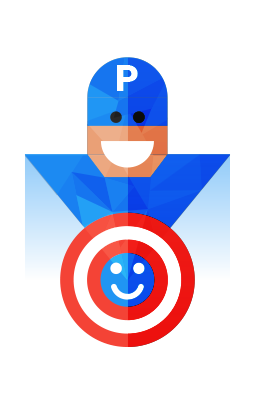 Being positive has become a part of my life. I'm not Miss Super-Peppy, Captain Positivity, but sometimes I wonder if that's a good thing… 😉
That being said, I know I've got a long way to go. Depression and negativity are a struggle to get over, especially when they've pulled the strings my entire life. To me, taking things one step at a time isn't cutting it. Slow and steady isn't a viable option. One foot in front of the other needs to be a sprint rather than a  casual stroll.
You are probably rolling your eyes and thinking, "Now you're gonna say taking your time to ensure perfection is a bad thing."
Well, yes and no.
I see I've got a few mouths dropping open. Alrighty then, explanation time.
Yes, in some cases, taking the time to make sure every piece is in place is essential to success. In those instances, details pile up, and need to be double-checked to make sure not a hair is out of place. Even the slightest deviation or slip-up could result in catastrophe, Armageddon, or the apocalypse (whichever you prefer), and nobody wants that. For those plans, yes, take your time.
For other times, when details are fuzzy, duration to goal is indeterminable, and the want to succeed is only overshadowed by the obstacles in your way, DON'T SLOW DOWN. If you go full press toward your goals, you won't have time to look back, or second guess. Distractions will lessen or vanish out of conscious thought completely.
Consider this idea from a story-telling POV. I'm going to give you two similar stories. Both involve same characters, setting, plot. The difference is in the story I am telling. Read on:
**
Narrative A:
Before leaving her room, Sariah grabbed her sheath and her cloak, throwing the latter over her shoulders and yanking up the hood. She dashed down the halls of the palace, making sure to peek around corners to avoid guards. Then, she reached the servant's entrance near the kitchen. Once inside the large tunnel, she met the eyes of her best friend from the outside, Korbin.
"Sare, you ready?"
She nodded. "Ready as I'll ever be."
The two checked outside to ensure the coast was clear before dashing out of the entrance toward the crowded streets of the city. Right before she got to the safety of the travelling citizens, a hand grabbed her wrist. A sharp gasp shot from her lips as she was jerked back. Her body slammed into the chest of another, and a cool blade was placed to her neck. She met Korbin's wide eyes at her capture, but the boy did nothing but clench his fists at his side and grind his teeth in worry and fear. Huffing an annoyed breath, Sariah somehow had the guts to ask, "What do you want?"
*
Narrative B:
While she was excited to sneak out, Sariah worried it might not go off without a hitch. For protection, she took her dagger off the dresser. In order to hide from her guards, she tied her cloak around her neck and pulled the hood over the top of her head in the hopes they wouldn't recognize her. Right as she dashed out of the room, she skidded to a halt. She realized that her door being open and unlocked without her in it might set off some bells. She quietly shut the door and locked it with her key. With a confident smile, she made her way quickly down the hall. At each corner, she slid to a halt, looking down each crossing hallway to ensure no guard's awareness of her escape. Occasionally, she saw a single guard or two, but waited until they turned away before dashing across. She took note of the noise of her sandals against the palace tile, and tried to minimize it as much as possible. Her hood kept sliding down too, which annoyed her slightly. Finally, she made it to the servant's side of the large, ornate, pristine palace. Ducking into the entrance tunnel, she saw her best friend Korbin standing there, waiting on her patiently. As she approached him, she readjusted her hood and checked to make sure her dagger was still on her belt.
"Sare, you ready?"
"Ready as I'll ever be."
They hid in the shadows of the doorway for a few moments, making sure no one of importance was watching. Then, they bolted for the city streets. Sariah felt her adrenaline pumping with every step she took. Before she got to the safety of the bustling streets, a hand wrapped around her wrist. She jerked to a stop, and then was tugged backward into the chest of another. Her eyes met Korbin's worried but angry ones as the cool feel of metal touched her throat. She huffed, clearly annoyed with this turn of events. Blowing hair out of her face with a quick breath, she snapped, "What do you want?"
**
Both decently-told stories, right? Same scene, same characters, same plot.
"What's the difference, and what's your point?"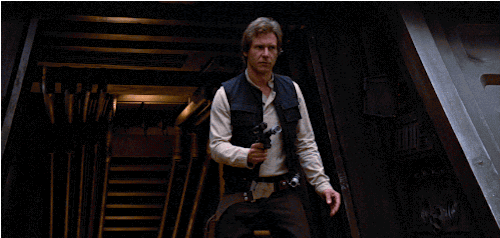 The difference is in the pacing. Narrative A was written to be a quicker, suspenseful scene, telling just enough detail to entice the reader, but keeping the ball rolling. Narrative B took its time, giving more details than are necessary to the main actions of the scene.
I'm not saying one is better than the other. Not saying that in the slightest. The point I'm making is the difference in reading style here. If you want the action to go by at, what I like to call, a "Patterson-esque" pace, then Narrative A is your ticket. You want to reach that goal with no distractions, with the confidence that you'll eventually reach a huge plot twist or exploding conclusion. If you want to know every miniscule point on your journey toward your goal and ensure the details of your story are accurately told and nitpicky to a fault, Narrative B is more your cup of tea.
Like I said, neither is better than the other. It just depends on the kind of story you are trying to tell.
So, here's wishing good luck to me, as I switch from soda to water and attempt an exercise regimen, in the hopes of looking semi-presentable.
Who knew I could go to the bathroom so much?
Until my next real Affirmation, Keep Faith, everyone!